St. Louis Mass Tort Attorneys
Have you been effected by a dangerous product of drug? Were you sold into something you believed could or would help you? Our St. Louis mass tort attorneys can help you. If you can relate to any of the following please give us a call we can help you with your unfortunate situation.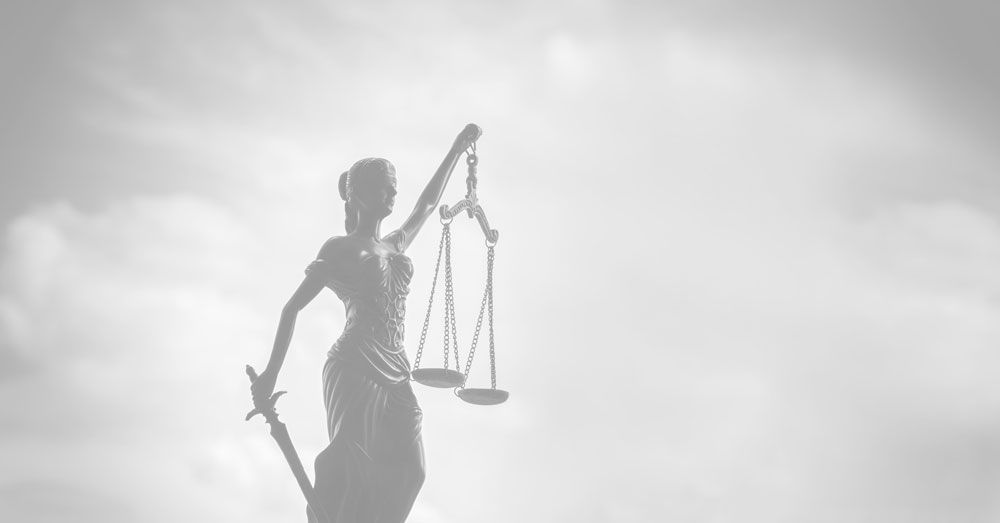 St. Louis Mass Tort Lawyers
Have You or a Loved One Suffered from a Defective Drug or Product? Our St. Louis mass tort attorneys can help you.
Stryker Hip Implants
Stryker® Corporation, the manufacturer of the Rejuvenate and ABG II hip implant systems, has agreed to pay a $1.4 billion settlement to patients who had to have the device surgically removed or suffered complications that may require surgical removal. These Stryker® hip replacements were found to corrode after being implanted, causing victims significant medical complications, including intense pain, swelling and difficulty walking. If you or a loved one has had a metal-on-metal hip implant and have had the device removed or suffered difficulty walking or swelling, call St. Louis mass tort attorney Wyatt Wright NOW!
GM Ignition Cases
GM's failure to fix a known defect with an ignition switch, which affected several Chevrolet models made between 2003 and 2007, is blamed for at least 32 crashes and 13 deaths. Don't let GM get away with this travesty. If you or a loved one has been injured or killed as a result of a GM ignition switch defect, contact Wyatt Wright today to discuss your case!
Defective Tires
Tire failure can result in a serious car crash and even a vehicle rollover accident, causing serious injury or death to vehicle occupants. Air, heat and sunlight can cause the rubber in tires to break down. When a tire is defective, potentially serious problems like de-treads and blowouts can occur long before the tire would be expected to wear out. If the tire failure is the result of design or manufacturing defects and the manufacturer is aware of the problem, they have an obligation to alert consumers to the potential danger.
Mesothelioma
Mesothelioma is a highly aggressive and rare form of cancer usually affecting the lining of the lungs (pleural) or abdominal cavity (peritoneal). Occasionally, it also may affect the lining of the heart (pericardial). The only known cause of mesothelioma is exposure to asbestos. About 2,000 new cases of mesothelioma are diagnosed in the United States each year. For years, asbestos was widely used in many industrial products and in building construction for insulation and fire protection. When asbestos is broken or disturbed it can release microscopic fibers that can be inhaled or ingested, posing a health risk, including the development of asbestos disease and mesothelioma.
Pharma and Devices
Zofran ®
Zofran® is an anti-nausea drug approved to treat patients undergoing chemotherapy and surgery. But many doctors prescribed Zofran® OFF-LABEL to treat morning sickness in pregnant women. The FDA never approved Zofran® for use during pregnancy! And now, studies show that Zofran® can cause birth defects. This never should have happened! If you took Zofran® while pregnant and your child was born with a cleft lip, cleft palate, heart defect, or any other birth defect, the manufacturer may be to blame! Call attorney Wyatt Wright right now! Both you and your child may be entitled to substantial compensation.
TransVaginal Mesh
The FDA has issued an updated safety communication warning doctors and patients that the placement of surgical mesh through the vagina to treat pelvic organ prolapse may present greater risk for the patient than other options. This is also called transvaginal mesh. According to the FDA, complications from the procedure include the mesh becoming exposed or protruding out of the vaginal tissue, pain, infection, organ perforation and urinary problems.
Lipitor ®
This is a statin drug to treat high cholesterol that was approved by the FDA in 1996 and has become one the best-selling prescription medications in the world. Recent studies have found a possible link between Lipitor® and the risk of developing Type 2 diabetes. A University of Massachusetts study found a potential link in postmenopausal women, particularly those who had a Body Mass Index (BMI) less than 25. Of the 153,840 women evaluated, more than 10,000 had developed Type 2 diabetes by the end of the study.
Androgel ®, Testim ®, Axiron ®, and other Testosterone Replacement Therapies (TRT)
These products for men have been linked to an increased risk of death, heart attack and stroke. Researchers found men who used testosterone therapy were 30 percent more likely to have a heart attack, stroke, or die after three years of use. Furthermore, men who started the study with clear, unobstructed coronary arteries were just as likely to have a heart attack, stroke or die as men who entered the study with established coronary artery disease. Testosterone therapy, such as the prescription topical treatments Androgel®, Testim® and Axiron®, are used to help boost testosterone levels in men who have a deficiency of the male hormone. Symptoms of low testosterone include decreased libido and low energy.
Talcum powder and ovarian cancer
As many as 10,000 cases of ovarian cancer diagnosed each year may have been caused by regular use of talcum powder. Talc is a mineral made of up various elements including magnesium, silicon and oxygen. Talc is ground to make talcum powder which is used to absorb moisture and is widely available in various products including baby powder and adult products including body and facial powder. Talc products used regularly in the genital area could increase the risk of ovarian cancer if the powder were to travel through the vagina, uterus and fallopian tubes to the ovaries. A jury recently found that consumer health care products manufacturer Johnson & Johnson® knew of the cancer risks associated with its talc products but failed to warn consumers.
Risperdal ®
This is an atypical antipsychotic drug used to treat schizophrenia and certain problems caused by bipolar disorder. It has been linked to the development of gynecomastia in boys and young men. Gynecomastia is a condition that causes boys to grow noticeable breasts. The drug is manufactured by Johnson & Johnson®.
DePuy ®, Smith & Nephew ®, Stryker ®, Zimmer ®, and other Metal-on-Metal Hip Replacement parts
The FDA has ordered a review of all metal-on-metal hip implants due to mounting patient complaints. Problems with the metal-on-metal devices include loosening, fracturing and dislocation of the device from inflammation in the joint space. Wyatt Wright is investigating all cases involving metal-on-metal hip implants, including the DePuy® Orthopaedics ASR XL Acetabular System and the DePuy® ASR Hip Resurfacing System, recalled in August 2010; the Smith & Nephew® R3 Acetabular System, recalled in June 2012; the Stryker® Rejuvenate and ABG II modular-neck stems, recalled in July 2012; the DePuy® Pinnacle, the Zimmer® Durom Cup, the Wright® Conserve, and the Biomet® M2A and M2A-Magnum hip replacement systems, which have not been recalled. Reported problems include pain, swelling and problems walking.
Actos ®
The FDA has approved updated drug warning labels for Actos®, usually prescribed to treat Type 2 diabetes. The new warning label states that the use of the drug for more than one year may be associated with an increased risk of bladder cancer. Nevertheless, serious injuries have occurred to an unknowing public.
GranuFlo ® and NaturaLyte ®
On June 27, 2012, the FDA issued a Class 1 recall of GranuFlo® and NaturaLyte®, products that are routinely used in kidney dialysis. A Class 1 recall is the most serious FDA recall, reserved for situations in which the FDA deems "there is a reasonable probability that the use of or exposure to a violative product will cause serious adverse health consequences or death." Use of these dialysis products has been linked to an increased risk of cardiopulmonary arrest and sudden cardiac death. The manufacturer, Fresenius Medical Care, was aware of the dangers and injuries associated with these products but failed to warn patients and doctors until 2012. Wyatt Wright is currently investigating death claims as well as claims of heart attack, cardiopulmonary arrest or any other serious injury.
Paxil ®, Zoloft ®, Lexapro ®, Prozac ® and Other SSRI antidepressants
Paxil® (paroxetine) is an antidepressant manufactured by GlaxoSmithKline®. Recently, Public Health Advisories have been issued for Paxil® regarding an increased risk of heart birth defects, persistent pulmonary hypertension (PPHN), omphalocele (an abnormality in newborns in which the infant's intestine or other abdominal organs protrude from the navel) or craniosynostosis (connections between sutures-skull bones prematurely close during the first year of life, which causes an abnormally shaped skull) in children born to mothers exposed to Paxil®. Wyatt Wright is also investigating cases regarding the use of other antidepressants known as selective serotonin reuptake inhibitors, or SSRIs, which include the brand-name drugs Zoloft®, Lexapro® and Prozac®, that have also been linked to birth defects, including heart and lung defects.
Mirena ®
Mirena® is an intra-uterine device (IUD) that was originally approved by the FDA as an intrauterine contraceptive. It was later approved as a treatment for heavy menstrual bleeding. It works by slowly releasing a low dose of levonorgestrel (a synthetic progestin hormone) directly into the uterus. Serious adverse side effects and potentially life-threatening complications have been reported following the implantation of the device. These complications include organ perforation, migration of the IUD to outside the uterus, expulsion of the IUD, and embedment in the uterus, among others.
Byetta ® and Januvia ®
These two drugs are used to treat Type 2 diabetes. The FDA approved Byetta® in 2005 and Januvia® in 2006. These drugs have been prescribed to millions of people in the United States. Since approving the medications, the FDA has issued several warnings about links between Byetta® and Januvia® to complications related to pancreatic diseases. Recent studies have linked these two drugs to acute pancreatitis and pancreatic cancer. Wyatt Wright is currently investigating claims leading to acute pancreatitis, thyroid cancer and pancreatic cancer.
Fraud
False Claims Act / Whistleblower
Wyatt Wright is also handling and investigating whistleblower claims of government fraud ranging from Medicare/Medicaid to military contracts, and any other type of fraud involving a government contract. Under the False Claims Act (FCA) the whistleblower is entitled to a percentage of the recovery. Studies show that as much as 10 percent of Medicare/Medicaid charges are fraudulent. Common schemes involve double-billing for the same service, inaccurately coding services, and billing for services not performed. Additionally, the Commission on Wartime Contracting has warned that the lack of oversight of government contractors has led to massive fraud and waste.
Antitrust
Wyatt Wright handles claims related to the violation of federal and state antitrust laws. We are currently involved in claims alleging a wide array of anticompetitive conduct, including illegal tying, exclusive dealing, monopolization, and price fixing.
Health Care Fraud
Wyatt Wright is looking into cases of fraud within the health care industry. These may include cases dealing with pricing, off-label prescriptions, or other health care abuse.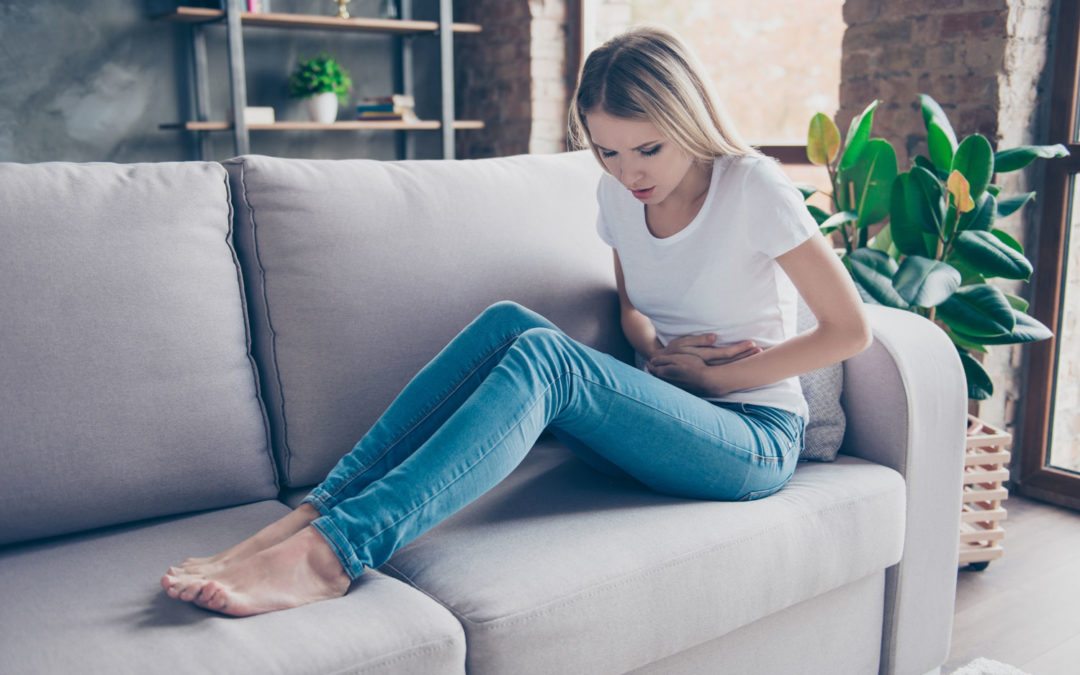 Victims Of Transvaginal Mesh Can Get Justice Victims of transvaginal mesh can get justice Eight transvaginal mesh manufacturers are paying the price for harming thousands of women. They include C.R. Baird, Johnson & Johnson, American Medical Systems, Coloplast,...
read more